I'm Right and You're an Idiot by James Hoggan
Come and listen to James Hoggan, a PR expert and David Suzuki Foundation Chairperson, talk about the toxic state of our public discourse and how to change it.  This contemporary and highly relevant book represents years of research that included interviewing some of the world's deepest thinkers on democracy, conflict and consensus-building.  Interviewed here by the Tyee.




Emily S
t John Mandel
We are excited to welcome back Denman raised, New York author, Emily St John Mandel to the festival this year with her hugely successful, internationally acclaimed, post-apocalyptic novel Station 11.
Listen here to a CBC interview where eight well known Canadian authors pose  questions to her.
Great Opportunity to Workshop with Sheri-D Wilson
Still a chance to join Calgary's current Poet Laureate, Sheri-D Wilson, in a dynamic workshop on
creative writing and spoken word/performance. Sheri-D will be here during our 2018 festival to perform as well as teach her craft.
Sheri-D Wilson is the award-winning author of 11 books, the creator of four short films, and has released three albums which combine music and poetry. She is known for her electric performance-style, making her a favourite with local and international audiences.
Watch here for a preview of her performance

Tofino poet, Christine Lowther brings her poetry/activism to the Denm
an F
estival
In adition to our own Denman Island oceans diva, Plastique, Christine Lowther brings the important message about the devastating prominence of plastic in our oceans.  Watch here!
Yasuko Thanh – First writer to win the Rogers Writers' Trust Fiction Prize for a DEB
UT NOVEL!

Watch

here

to see a TV interview about her award and her book.
And/or come to the festival to see her live!
Main Stage Mania 2018
Well, 'mania' may be a touch melodramatic, but hey, literary license should be OK at a readers and writers festival, don't you think?
Denman's literary festival, July 19 – 22 has a range of sessions to enjoy:  solo performances by our invited authors, workshops for smaller groups, a book club session, the five day intensive Writing Week, readings by Denman writers, and the focus of this article:  four Main Stage Events.
These sessions, all of which save the Sunday morning one are held in the Community Hall and usually draw a full house.  Registration is highly recommended.
The first one on Friday July 20 features Sarah Dunant, the noted British writer who is making a return visit to Denman, having been here in 2009.  Sarah is renowned for writing both literary thrillers and historical novels depicting the lives of women in the Renaissance period.  Her latest book is about the infamous Borgia family.  Sarah's Main Stage session will be an illustrated talk and will reveal how her knowledge of art and history has been a journey into fiction.  She calls her talk, "Getting Under Their Skins", and it is expected to be an exciting journey for audience members too.
Later Friday evening, there is a two part Main Stage event:  first our Festival Opener, Wedlidi Speck, noted First Nations consultant and story-teller, will begin the proceedings with a half hour introduction to Indigenous story-telling.  He calls this "Stories That Structure Thought".  Then Des Kennedy takes the stage to engage in conversation with well-known First Nations author and activist Bev Sellars.  Bev's experiences in a residential school as well as her political activism and the current efforts by Indigenous peoples across the country to reclaim their voices, their land, and their sovereignty will be the focus of this lively interview.
Saturday evening's Main Stage line-up features a quartet of lively and creative fiction writers:  Marina Endicott,  Des Kennedy, Emily St John Mandel, and Yasuko Thanh.  Throw in novelist Caroline Adderson as Moderator, and the discussion is bound to be both illuminating and provocative.  Confronted with the somewhat ironic title of "The Truth of Fiction", this gang of four is set to explore how they create characters and plots as well as some of the ups and downs of being an author.  Saturday evening's panel is noted for a certain 'letting the hair down' by authors and audience, so get ready for a fun and profound experience!  
The final Main Stage event takes place Sunday morning, again a 'double-header', starting off with Sheri-D Wilson, our effervescent and riveting spoken word performer recently named Poet Laureate for the city of Calgary!  She calls her performance "Eco Echo" and based on her You Tube posts, this will hit home with energy and style.  Closing off this Main Stage will be a panel called "What's the World Coming To?"  Along with moderator Stewart Goodings, three talented writers, Geoff Dembicki, James Hoggan, and Christine Lowther will share their distinctive perspectives about the challenges facing the world in this final session which traditionally puts a focus on social justice issues.
Main Stage events are often full of surprises, as the authors engage with each other.  There is also usually time for audience members to ask questions and get in on the action.  Don't miss 'em!
Stewart Goodings
June 2018
Workshop with Sheri-D Wilson, Spoken Word Artist from Calgary
Festival 2018 brings the unparalleled opportunity to see, hear and work with the self-described "Mama of Dada", Sheri D Wilson from Calgary.  She has 3 Spoken Word CDs, and 4 award-winning VideoPoems including: Airplane Paula (2001), Spinsters Hanging in Trees (2002), and is a poet, producer, activist and educator.  Sheri D will help those with all levels of experience with the tricks of Spoken Word writing and presenting in her Thursday afternoon workshop, July 19, 2:00-5:00pm.  Come for the fun!  Visit our Registration page to sign up.
"We will explore the history of Spoken Word.  We will write with our hair on fire.  We will pen-pedal with our paper to the metal.  We will discuss The OutRider/Sider.  And we will play with aspects of bringing it all to performance."
****All festival workshops qualify for a fee bursary for ARTS DENMAN members ($10 membership fee)
Are You A Writer?
Here's a quiz for Denman Festival attendees:  if you answer "Yes" to at least one of the questions, I have a proposal you may find impossible to resist ….
Have you ever wondered if your writing is good enough to be published?
Have you ever thought about putting together that family memoir?
Do you have a couple of short stories in a file drawer somewhere?
Has anyone ever told you, "Wow, you write really well!"?
Isn't it time to find out whether your writing deserves a bigger audience than just you?
These and similar questions have come to many of us over the years.  But either through modesty, inertia, lack of opportunity, other life pressures, etc., we've done nothing about it.
But here's your chance to find out if there is an author lurking in your subconscious or your heart.  How?  Well, sign up for The Writing Week at this year's Denman Readers and Writers Festival!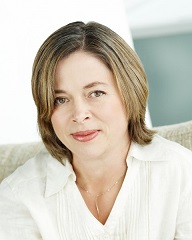 With only two weeks left to the June 15 deadline to add your name as one of the ten participants in Caroline Adderson's highly rated five day workshop which runs July 16 – 20, there is no time to waste to register and test out that hidden writing talent.  
The Writing Week is an interactive experience for aspiring writers, to engage with a renowned novelist and short story writer, Caroline Adderson, and to get feedback from fellow writers all in the 'same boat'.
At last year's workshop, Claire Callahan was one of the satisfied participants.  Here's what she says, "I found the Writing Week with Caroline Adderson to be invaluable.  She was knowledgeable, organized, and presented her material with humour.  Everyone in the workshop came away with sharpened skills and inspiration."  Other former participants observed:  "always inspiring to meet with a teacher and other writers", "I liked the structure – lecture, exercises, work-shopping and then optional homework", "very satisfied with the exercises, the pair work, appreciated the instructor sharing her process".  
If any of you are thinking about finally taking that writing workshop you've always promised yourself, this is the time to act!  Register on the Festival website:  denmanislandwritersfestival and if you have any questions about it, give me a call at 250 941-5799
Stewart Goodings
May 29, 2018
Are We Screwed? A Millennial Perspective to Climate Change
Geoff Dembicki reports for The Tyee. His work also appears in Vice, Foreign Policy and the New York Times.Check out this review of his book that tells how a new generation is fighting climate change.  Meet and hear him in person this July at the Denman Island Readers & Writers Festival.
Congratulations to Sheri D Wilson, Calgary's New Poet Laureate!
See Sheri D this July during the Readers & Writers festival, July 19-22.  There will be two opportunities to see this dynamic poet and spoken word artist on stage right here on Denman Island.  In the meantime, check out these links for more info on her.
Read the full story here:  http://calgaryherald.com/entertainment/books/sheri-d-wilson-calgarys-new-poet-laureate

Registration for Denman Festival opens May 1st
As well as being International Workers' Day, May 1st is the first day to register for the Denman Readers and Writers Festival.  The Festival's opening on July 20th is only twelve weeks away, so eager Festival fans can soon sign up for The Writing Week, the workshops, as well as buy 3-day passes and tickets for the solo sessions and main stage events.  Check out the detailed Schedule on the Festival website.  
This article feature The Writing Week and the workshops since these events have limited participation so early registration is highly recommended.
Caroline Adderson, the well-known Vancouver author and writing coach is back for a second year leading The Writing Week.  This is a five day intensive learning experience for anyone writing either a novel, short stories, non-fiction or a book for children.  Caroline will review an excerpt or narrative of up to 5,000 words, which will be discussed both with her individually and with a small group of ten other apprentice writers.  I've taken this program myself and can attest to its value as a practical and inspiring opportunity to learn writing craft and to move a writing project forward.  This program is limited to 10 participants, and the cost is $350.  See full details here.
Yasuko Thanh, author of the award-winning Mysterious Fragrance of the Yellow Mountains will present a workshop entitled "Banishing Your Inner Censor" which will focus on different techniques to generate new material, to identify "voice" as well as what hinders writers when they have writer's block.
Sheri-D Wilson is a nationally recognized spoken word performer from Calgary.  Her workshop is "Spoken Word Map – Point Trill", and this is how she describes it:  "We will explore the history of Spoken Word.  We will write with our hair on fire.  We will pen-pedal with our paper to the metal.  We will discuss The OutRider/Sider.  And we will play with aspects of bringing it all to performance."
Geoff Dembicki is a young and experienced  journalist from Vancouver who writes for The Tyee, and has a book with the provocative title "Are We Screwed?  How a New Generation is Fighting to Survive Climate Change".  His workshop is called "How to Pitch Your Work to an Editor" and is aimed at non-fiction writers who want to get published and paid for their work.
Wedlidi Speck is a First Nations story-teller and consultant, and his workshop is "Metaphors We Live By".  This workshop will examine indigenous metaphor and how it gives shape to cultural discourse.  Wedlidi says he will "walk, metaphorically, with participants on an appreciative journey to discover the richness, importance and value of story, language, orientation of metaphor and placement of story in reconciliation".  
Workshops are limited to 10 participants and cost $60.  See full details of Workshops.
There is one other workshop: a Book Club Session with Emily St John Mandel and Caroline Adderson.  Emily, originally from Denman and now living in New York, is the author of Station Eleven, a dramatic story of the future.  Participants will be expected to have read the book in advance and will have the chance to share their views and engage directly with the author in a session facilitated by Caroline Adderson.  To encourage interaction, this session is limited to 20 participants, and costs $20 per person.  
The Festival events are held in the Activity Centre, Community Hall, Arts Centre and Community School.  Downtown Denman is abuzz with literary action from July 19 to 22.  This is a chance to meet published authors from BC and beyond, to hear them read from their works, to ask them questions, and to watch them engage each other in panel discussions about current issues.
You will also be able to hear local talent … Denman writers will be reading their own compositions at two sessions organized by Jo-Anne McLean who facilitates the monthly Denman Writers Group.
Abraxas Books will display and sell books by the authors, and the usual selection of amazing door prizes will be available at the Main Stage events.  And watch for a surprise new character at this year's Festival … someone in red shoes who may or may not talk to you …..
Last word:  Sign up for those workshops soon.  They tend to fill up fast!
Stewart GoodingsApril 2018
Something 
New at the Readers and Writers Festival
A new feature at the 2018 Festival will be a "Book Club" session.  For the first time, we will ask one of our authors –  Emily St John Mandel – to be present while her novel Station Eleven is discussed as if it is a selection in a book club.  Since there are at least seven book clubs on Denman Island alone, the idea of getting into a lively discussion about a book is familiar to quite a few Denmanites.  Many of our off-island Festival attendees are members of book clubs too.
That's what will happen at this year's Festival in this new approach to engaging author and audience.  The hope is that participants will be able to engage in the kind of give and take that normally goes on in a book club.  For example, some people love a book, some not so much, some are drawn to the characters, some are left cold by the protagonists.  Some members have questions, such as why did the author include a particular scene?  Why was the conclusion so ambiguous?  Did the story really need that many pages to be told?  And so on.
With the author in the room, there will be an extra frisson of excitement and challenge.  Feedback is always important to a writer, and many authors have told us they love going to book clubs.  We hope Emily will feel the same way!
Station Eleven won both popular and critical acclaim when it was published two years ago.  It's a vivid tale of the future in which a mysterious plague has decimated the population, and a band of actors and musicians are bringing Shakespeare plays and songs to remaining pockets of people scattered across rural America.  Hopeful, prophetic and gripping, the novel tends to provoke discussion, and this is what is expected at the book club at the Denman Festival.
Luckily this concept has been tried at the Whistler festival, and we have an experienced facilitator in Caroline Adderson, a renowned novelist herself and Denman's leader of The Writing Week.  Caroline led the book club session at Whistler and reports it was very popular, both with the audience and the author (in that case, Frances Itani).  Caroline has agreed to work with Emily to make this session a rewarding and stimulating experience for the attendees.  Given the nature of what is hoped to be an interactive session, we will be limiting the attendance to 20 registrants, who will be expected to have read the book before the Book Club session.
Registration for this workshop, as well as other sessions at the Festival, will open May 1.
Stewart Goodings
March 2018
Sarah Dunant Returns to Denman Festival
Devotees of the Readers and Writers Festival will remember Sarah Dunant from the 2009 festival.  The noted British author of thrillers and historical fiction is returning to Denman this July.  She is the latest addition to an already talented line-up of writers.
Normally, we bring writers from BC and other parts of Canada to the annual festival.  However, Sarah discovered she would be in BC in July and asked if we'd like her to bring our festival audiences up to date with her writing and life over the last 9 years.  It was easy to say yes!
Sarah Dunant has written scores of books, starting with a series of contemporary thrillers, mostly featuring women protagonists – I've read one of these, "Mapping the Edge", and it was a page-turner.  After an inspiring visit to Florence about 20 years ago, her writing moved to a new series of historical novels focused on the lives of women in the Renaissance period, such as "The Birth of Venus".  These have been hugely popular, as well as critical successes.
Her most recent book is "In the Name of the Family", the story of the Borgias, one of history's most infamous families.
She has also developed a keen interest in art and architecture from that exciting period of European history, and her presentation at the Denman Festival will not only focus on her latest books, but also on her knowledge of buildings and paintings from the Renaissance.
When she first came to Denman, she enthralled our audiences with what the UK newspaper, the Observer calls her "flawless historical scholarship and beguiling story-telling".  She'll likely do the same again in July.
Stewart Goodings
March 2018
Festival Announces 2018 Authors
The Denman Island Readers and Writers Festival has an intriguing line-up of authors for 2018.  Our island's annual literary event has been attracting book lovers for over 15 years, and next year's group of writers is sure to maintain our reputation for being one of Canada's best small festivals.
Here are our 2018 authors with a few notes on their books and backgrounds.
Caroline Adderson returns to Denman for a second year as facilitator of The Writing Week, our intensive five day writing program designed to provide budding writers with feedback, encouragement, and practical tips to get their work into finished and possibly publishable form.  Last year, Caroline's leadership was highly rated by the participants.  She is an accomplished author of several novels (The Sky is Falling, Ellen in Pieces, etc.), an experienced teacher, and an activist for the preservation of heritage homes in Vancouver.
Geoff Dembicki is a young Vancouver journalist with the Tyee and his book is Are We Screwed?  How a New Generation is fighting to Survive Climate Change  (spoiler alert:  Denmanites are featured in the very first chapter!)
Marina Endicott comes from the Prairies with several highly regarded novels, including Close to Hugh and The Little Shadows.  Marina has also been an actor and theatre director, and wrote the screenplay for a powerful documentary about the Arctic, Navarana.  
James Hoggan runs his own Vancouver-based communications consulting company and his most recent book is on a highly topical subject:  I'm Right and You're an Idiot:  The Toxic State of Public Discourse and How to Clean It Up.
Des Kennedy hardly needs an introduction to Denmanites.  Gardener, raconteur, novelist, and long-time activist, his books include Climbing Patrick's Mountain and Heart and Soil, with a new novel coming out in the spring.
Christine Lowther is a poet, activist, and float-home dweller from Tofino.  Her most recent book is Born Out of This, a remarkable mix of memoir, poetry, and environmental wisdom.
Bev Sellars is a former Chief of the Xat'sull First Nations at Soda Creek, a lawyer, and a renowned First Nations non-fiction writer of two powerful books:  They Called Me Number One and Price Paid.  She is also active in the organization First Nations Women Advocating for Responsible Mining.  
Emily St. John MandeYl was brought up on Denman and now lives in New York.  She wrote three well regarded books before her major breakthrough novel, Station Eleven, which became an international best seller and the subject of rave reviews from critics and readers alike.
Yasuko Thanh comes from Victoria and her break-out novel, Mysterious Fragrances of the Yellow Mountains, won the 2016 Rogers Writers Trust Award and the Victoria Butler Book Prize.  She also has a book of short stories, Floating Like the Dead.
Sheri-D Wilson is a nationally known poet and spoken word artist.  Two of her books are OPEN LETTER:  Women Against Violence Against Women and Goddess Gone Fishing for a Map of the Universe.  The Denman Festival tradition of spoken word performances continues with her participation.
Six months to go before downtown Denman is crowded with authors, eager book-buyers, and Festival-goers from the island, Vancouver Island, the Mainland and even remoter regions.  In the meantime, for those anxious to get a taste of the invited authors' works, drop into Abraxas and order your books, and get ready to register in May for the 2018 version of the Denman Festival!
Stewart Goodings
December 2017
Deborah Campbell
We are pleased to announce the participation of Deborah Campbell in the Denman Festival 2017.  She is an award winning journalist and author focused on social and political issues in the Middle East, Cuba, Mexico and Russia. She will be reading from her latest book, A Disappearance in Damascus, which won the 2016 Hilary Weston Writers' Trust Prize, Canada's largest literary award for nonfiction.
Check out more about her here:  Deborah Campbell
Ronald Wright
Historian, novelist, and essayist Ronald Wright is the award-winning author of ten books of fiction and nonfiction published in 16 languages and more than 40 countries. Much of his work explores the relationships between past and present, peoples and power, other cultures and our own.  His latest book The Gold Eaters, a novel set during the Spanish invasion of the Inca Empire in the 1520s-1540s, was published in 2015.
Read the Globe & Mail review here!
Charlotte Gray
What does it mean to be a Canadian? Charlotte Gray, an award-winning writer, biographer and historian brings together portraits of nine influential Canadians in her recent book, The Promise of Canada.  She makes history come alive with this unique survey of the country over the past 150 years.
Read more about Charlotte Gray here.
Next week – starting Thursday, July 13 – the annual Readers & Writers Festival begins on Denman Island!
Have a look who's coming…
Hasan Namir
Hasan Namir has written a debut novel about being queer and Muslim set in 2003 war-torn Iraq.  One of the Globe 100 Best Books of the Year, God in Pink calls for equality and respect for all human beings and questions why the gay characters shouldn't actively participate in Islam – none of them abandon their religion as it is such a large part of their identity.  The book won the Lambda Literary Award for Gay Fiction.
Here's a link with a short documentary about Hasan and his own experience as an Iraqi gay muslim:
   
Check out the Sidney and Peninsula Literary Festival here
Hiromi Goto…

…writes stories that mix fantasy, magical realism, Japanese tales, and immigrant alienation.  Like a Hieronymus Bosch painting come to life, the characters battle in a half world to fight evil and restore cosmic balance.  "Award-winning author Hiromi Goto's novel is an adventurous, genre-bending fantasy of shape-shifting characters, tortured half lives, and redemption." – The Cooke Agency
Workshop:  Spoken Word – From Page To Stage
Written by Del Phillips
So …. you want to write some poetry or a story?  Have you secretly wanted to learn how to polish up your writing and give it legs and life?  Have you dreamed of taking it off the page and on to performance? Well, there is a wonderful workshop being offered for writers who fit this growing profile.  Missie Peters of Victoria will lead the workshop at the Denman Island Readers and Writers Festival in July.
Missie is a Victoria based spoken word artist and improviser.  She has the depth and experience that few in the spoken word genre can boast in BC.  She has been honing her craft since 2005, and is a two-time Victoria Slam Champion, a past member of Tongues of Fire and a member of the improvised spoken word due SpeakEasy.  As one half of that improvised spoken word duo, she has performed in Berlin, London and Amsterdam.  She is the founding director of the Victoria Spoken Word Festival and has performed her solo spoken word shows across Canada.  Peter's is a remarkable performance poet who turns poetry into theatre.
So what secrets will you learn from her?
Literary adventure and fun will be had as you learn how to take your writing from the page to the stage and understand the elements of a spoken word piece.  Whether you want to understand what 'slam' is or want to become more confident reading on stage, this workshop is for you.  Bring a pen and paper for writing.  Then, be ready to be on your feet.
The workshop costs $60.00 and is happening Friday July 14/2017 between 2:00 and 5:00 pm at the Denman Island Community School.
Register here – there are a limited number of seats.
Workshop: The Craft of Songwriting
Written by Del Phillips
Songwriting may seem like an easy thing to master. We all hum and sing and make up lyrics but making a song that can actually take a comfortable form is a rare talent.
Kim June Johnson is such a rare and talented woman who will share her songwriting skills during the Denman Readers and Writers Festival in July.
Kim is a remarkable singer songwriter and poet from Hornby Island. Her third album, Canvas & Clay, was released in the fall of 2014. It was nominated for two Vancouver Island Music Awards, including "Album of the Year" and she won "Vocalist of the Year". It was also chosen by Indie Acoustic Project as one of the top 21 Independently released albums of 2014. The album's single, Oh June, was a regional finalist in the 2016 CBC Searchlight Competition. Kim's live shows combine song, storytelling and poetry and are often performed in living rooms and small, intimate settings. Recently I asked Kim what drives her style of writing songs and how that translates in her workshops:
"I heard Jann Arden say, in an interview years ago, that when she started out writing songs, she just went into her basement and wrote a lot of them. "85 percent of them were crap, but the other 15% were good, so I kept them.
That statement changed my creative life. It shifted it from a perfectionist-based process to a more loose, generative one.
My workshop method is very hands-on, with teaching and writing prompts and songwriting tools weaving in and out of each other.
Because it turns out that a big part of making up songs is getting out of our own way, my aim in these workshops is to take the effort out of the songwriting process, and instead, shift it to a non-judgemental practice of being open, and simply getting words and chords down. Working with what we have and trusting our own voice is a big part of this. "
This promises to be a wonderful workshop. Kim June Johnson reminds participants that they should bring paper and something to write with. There will be handouts and Instruments are welcome but not required. The class will include directed songwriting time. The workshop is for beginners and experienced songwriters alike. Join her workshop on Thursday July 13/2017 from 2:00 til 5:00 pm at the Denman Island Community School. Limited number of spaces so register quickly.
 "Kim is a magician at unlocking the songwriting process. She has a way of cutting right to the quick of what is needed. Her approach was, for me, no less than transformational." -Dean Clark, songwriter and founder of the Cochrane Valley Folk Club (coaching client)
Sample the music of Kim here
The Craft of Songwriting with Kim June Johnson Thursday July 13, 2:00-5:00pm
Still two chances left to hear Eco-Journalist/Activist Andrew Nikiforuk!
Andrew Nikiforuk is an award-winning investigative journalist who has been writing about the oil and gas industry, energy and economics for more than two decades. A winner of the Rachel Carson Environmental Book Award, he was one of the first journalists in North America to document the devastating effects of hydraulic fracturing on rural communities. Publications Nikiforuk has contributed to include Foreign Policy, The Walrus, Maclean's, Canadian Business, The Globe and Mail, Chatelaine and The Tyee.
He is returning the Denman Island this year with an important new book, Slick Water and there will be opportunity to hear him read, participate in small group dialogue with him (now sold out), and see him featured in conversation with Des Kennedy.
Main Stage Mania
Lively, unrehearsed, and not to be missed – Main Stage events at the Readers and Writers Festival, July 13-16.  Registration is open for these popular attractions at this year's Festival.
Each year, the organizing committee chooses themes that we hope will appeal to both audiences and the invited authors.  This year, there are four Main Stage events:
Des Kennedy hosts the first one on Friday evening, July 14, featuring two renowned Canadian historians, Charlotte Gray and Ronald Wright.  Charlotte is from Ottawa and has written several popular histories of people and events in Canada's past, including her most recent book "The Promise of Canada".  Ronald lives on Salt Spring Island and his books have ranged from the non-fiction classic, "A Short History of Progress" to his most recent novel, "The Gold Eaters" focused on the Spanish interaction with the Inca Empire in 18th century Peru. The topic of this Main Stage is Myths and Realities in History and Literature and the conversation will centre on what may or may not be revealed within history and story.
Saturday July 15 has two Main Stage events:  at 4:15, Jennifer Lee will be joined on stage by Missie Peters, Hasan Namir, and Andrew Struthers to tackle the topic of (En)Lighten Up.  Missie hails from Victoria and is a dynamic slam poet and improviser with a wicked sense of humour about modern life.  Hasan comes originally from Iraq and has written a powerful book about being gay in Iraq, "God in Pink".  Andrew, born in Scotland and raised in Uganda, now makes Victoria home.  His latest is "The Sacred Herb/The Devil's Weed".  With Jennifer's encouragement, these three lively performers will seek to enlighten festival attendees by revealing oppression, or by finding the comic dimensions in difficulties.
Then that evening, three creative authors, Carleigh Baker, Hiromi Goto, and Emily St. John Mandel will join moderator Stewart Goodings in an exploration of Imagining Other Worlds.  Carleigh's book of short stories, "Bad Endings"  describes contemporary flawed characters.  Hiromi's books take readers to the world of fantasy, including her latest, "Darkest Light", while Emily, originally from Denman Island, challenges readers with a speculative tale about life on Earth after a devastating plague, "Station Eleven".   This panel will examine how writers create stories that engage us in worlds outside our daily lives.
The final Main Stage event is always one that draws a big crowd to the Community Hall on Sunday morning.  This is when Des Kennedy goes one on one (Peter Mansbridge style, but better!) with an author whose work deals with contemporary environmental, political and social consequences.  This year Des will be In Conversation with provocative author and journalist Andrew Nikiforuk, whose latest book is "Slick Water" about the dangers of fracking.  The sub-text of what is sure to be a lively exchange is "how to find liberation from our enslavement to fracking, tar sands, pipelines and petro-dollars".  What a way to end the 15th anniversary edition of the Readers and Writers Festival!
Each of our invited authors is worth full attention in their respective solo sessions during the schedule, but these Main Stage events provide the opportunity to see them in groupings with each other, and with Denman moderators – exchanging views, challenging assumptions, and providing entertainment and new perspectives for Festival-goers.
Register for Main Stage events at: denmanislandwritersfestival.com or buy tickets at Abraxas Books, Denman Island.
Stewart Goodings  June 2017
Carleigh
Baker
Denman Island is set to welcome Carleigh Baker, an award-winning writer of Cree-Métis/Icelandic descent.
Carleigh writes book reviews for the Globe and Mail with a focus on aboriginal non-fiction. Follow the link below to see a review of her own recent book of short stories, "Bad Endings" (2017).
Emily St. John Mandel
Emily St. John Mandel, raised on Denman Island, is returning this year from her base in New York City with her widely acclaimed fourth novel, Station Eleven.  The book was shortlisted for a National Book Award in the States, and received the Arthur C. Clarke award for best fiction book of 2015.  Listen to her speak about this book, the motivations behind it and her life as a writer.
Andrew Struthers…
Victoria-based writer, filmmaker, and artist Andrew Struthers is the author of The Green Shadow, The Last Voyage of the Loch Ryan, and Around the World on Minimum Wage.  His latest book, The Sacred Herb/The Devil's Weed, is a timely double-sided book that examines the dual nature of marijuana; the book is structured as a series of questions and answers with data from scientific studies, archaeological finds, and neuroscience alongside tales of teenage camaraderie, the highs of smoker friendship, and the cultivation of creativity.
http://www.newstarbooks.com/book.php?book_id=1554201152
Registration opens for Denman Writing Workshops
Stewart Goodings
Don't delay!  Registration for workshops at Denman Island's annual Readers and Writers Festival July 13 – 16 is now open.  Here are this year's intriguing opportunities for aspiring writers:
Caroline Adderson, the award-winning Vancouver author, will be leading the five day Writing Week program.  Her novels (Ellen in Pieces, The Sky is Falling, etc.) have garnered both critical and popular acclaim, and she has mentored many younger writers in her active teaching career.  The Writing Week is an interactive small group experience designed for writers who are ready to share excerpts/drafts from their emerging novels, short stories, memoirs.  Caroline and the fellow participants (a maximum of ten) will provide constructive feedback during the morning sessions, while the afternoons will be spent revising and doing writing exercises.  Previous attendees have attested to the value of this program, and local writers Bill Engleson and Jo-Anne McLean, as well as Victoria resident Diana Jones have had books published following their involvement at this intensive writing program.
Five other invited author/presenters will give shorter 3 hour workshops:
Charlotte Gray, the renowned popular historian (Sisters in the Wilderness, The Massey Murder, The Gold Diggers) will lead a workshop entitled "Bringing Life to History."  She will share her approaches to achieve this challenging objective, and help participants with research, writer's block, and self-editing.  As Charlotte says, "Just because it's true doesn't make it interesting; just because it's interesting doesn't make it true."
Kim June Johnson is a singer and songwriter from Hornby Island.  In a first for the Festival, she will offer a workshop on "The Craft of Songwriting."  Songs are just another type of literature (as Dylan, Baez and Cohen prove) and this workshop will stimulate participants to discuss what makes a great song, to learn about creative habits, and to actually write a song under guidance from Kim June.
Missie Peters, the well-known spoken word artist and improviser from Victoria, will present a workshop on the theme "Spoken Word:  Learn how to take your writing from the page to the stage."  This is a chance to understand 'slam' and to be more confident reading onstage.  She will ask participants to bring a pen and paper for writing and to 'be ready to be on your feet'.
Andrew Struthers hails from Victoria and his books (Around the World on Minimum Wage, The Green Shadow) combine humour and deep insight.  His workshop titled "Writing for Laughs" will show participants how humour works on the page, how to generate funny ideas and how to avoid making the reader cringe with humour that doesn't quite hit the mark.  
Andrew Nikiforuk, the investigative journalist now living in Campbell River has written about the abuse of natural resources and the impacts of energy consumption (Energy of Slaves, Slick Water), and will be the main resource person in a session devoted to current crucial environmental issues.  This will be a facilitated dialogue with others interested and active in environmental activism and writing.
Fuller details about the schedule and costs of these workshops are available here.  Remember, registration for these workshops is now open and they will fill up fast!
May 4, 2017
Missie
Peters – Coming to Denman festival July 2017
We are looking forward to welcoming dynamic Spoken Word artist Missie Peters from Victoria to the Denman festival in July.  Ten lucky participants will get to workshop with Missie on her theme, "Spoken Word – From Page to Stage".
In addition, Missie will appear in a Saturday afternoon panel titled  "(En)Lighten Up AND do an Improvisational Performance on Sunday at 11:00am.  Three chances to see her in action!
Preview her here…..https://www.youtube.com/watch?v=rKaGTCdCOmA 
Independent Book Store Day – April 29th

It's coming!  Saturday April 29, 2017
Tell your friends.
Start a list of books you want to buy.
Check authorsforindies.com to see which authors will be in the independent book stores near you.
"A bookstore is one of the only pieces of physical evidence we have that people are still thinking."   Jerry Seinfeld
Denman Writing Program Grad Publishes Her First Novel
Stewart Goodings
Diana Jones, of Victoria, one of the Readers and Writers Festival "Writing Week" alumni, has just had her first novel, "The Bearer's Burden" published by Friesen Press.
Four years ago, Diana took part in the intensive five day writing workshop led by renowned author Jack Hodgins.  She credits the encouragement of both the Denman workshop and Jack Hodgins's counsel as key factors in getting her novel completed and into publication.
"The Bearer's Burden" is set during the Great War of 1914-18, with the protagonist a young Scottish man, Joe Mathieson, a miner who is sent to France as a stretcher-bearer.  The book chronicles Joe's discoveries of battlefield pain, deep friendships and love midst the chaos and suffering of the war.  Diana spent three months in France researching and writing the manuscript.  The book was launched last month at Gorge-ous Café in Victoria, a well-known haunt for book lovers, poets and video enthusiasts.  "The Bearer's Burden" is available for purchase from Friesen Press and Amazon.
Diana is now working on a collection of short stories and is considering a sequel to her novel.  She's a fan of the Denman festival and plans on enrolling in Caroline Adderson's "Writing Week" workshop this July.
Congratulations, Diana, and we look forward to reading your novel and seeing you again on Denman this summer!
April 2017
Richard Wagamese
Des Kennedy
The untimely death of Ojibwa author Richard Wagamese brought particular sadness to those of us close to the Denman Island Readers & Writers Festival.  Richard was a featured author at our 2014 festival, mesmerizing large audiences with his skillful fiction as well as his candid honesty about his own sometimes painful personal journey.  Those in attendance will remember his speaking of stories as gifts given to the writer to pass on to others.
He was as well a superb mentor; we talked with him at the time about the desirability of his returning to conduct the Writing Week for us and were looking forward to that arrangement in the future.
While so clearly articulating through fiction the many injustices and difficulties faced by First Nations peoples as a result of colonization, Richard also had a sparkling sense of mischievous humour.  The last time I encountered him, at another literary festival, he was sporting an extravagantly split lip, the result, he said, of some frantic action along the boards during a recent hockey game.  He loved his hockey, of course, and proudly told the audience that he considered himself "the best 60-year-old Indian hockey player in Canada."  Who could dispute it?  As I bid him farewell at the festival's end, I suggested he might consider retaining the split lip for its theatrical effect.  His face lit up with a mile-wide grim.  "Yeah," he said, laughing, "it could help with my authenticity!"
His authenticity needed no props.  He was the real thing.  So is his writing.  He'll be greatly missed by all who loved the truth and humour of this gifted story teller.
March 13, 2017
Some challenges of running a literary festival
Stewart Goodings
As a glass half-full kind of guy, I'd prefer to talk about the delights of helping to run the Denman Island Readers and Writers Festival – the amazing authors we meet, the high of seeing the Community Hall full for a rollicking Sunday morning Main Stage Event moderated by Des Kennedy, the piles of books quickly disappearing in the Activity Centre as festival attendees snap up the authors' offerings.  And so on.
But.  There are downsides as well.  Cancellations being the main one.  Most years this happens, and it is challenging to cope when an eagerly awaited author tells us, either months or weeks or even days before the Festival that s/he cannot come.
This year, we had hoped to bring the acclaimed novelist, Joseph Boyden to Denman.  Author of three best-sellers, and most recently a novella "Wenjack" about a young and doomed escapee from a residential school, Boyden is a star in Canada's literary scene.  But as we learned only recently from his publisher, he is also an author with writing commitments.  Boyden has decided to spend the summer working on his new novel "Seven Matches".  As I said to his publisher, as organizers for a writing festival, we are all in favour of authors completing their writing projects!  Still, it is disappointing for all of us who had hoped to meet and interact with one of Canada's leading fiction writers.
The 2017 line-up contains the following fascinating authors:   from New York, and formerly of Denman Island, Emily St. John Mandel; from Ottawa, non-fiction award-winner Charlotte Gray; from Vancouver, emerging novelists Hiromi Goto and Hasan Namir; from Victoria, creative performer Missie Peters and non-fiction writer/film-maker Andrew Struthers; from Saltspring Island, the renowned Ronald Wright; indigenous legend Jeannette Armstrong comes to us from Kamloops; while Andrew Nikiforuk, the investigative journalist now hails from Campbell River.  And let's not forget Caroline Adderson from Vancouver who will be leading the five day intensive "Writing Week" workshop.
The 15th year of the Denman Festival is sure to intrigue, stimulate and surprise.  Fortunately this province and country are blessed with an amazing number of talented purveyors of the written and spoken word, and July 13-17 will demonstrate once again that Denman's Festival is one of the best around.
March 2017
Caroline Adderson to lead The Writing Week
Well-known Vancouver author, Caroline Adderson will lead the one week intensive writing workshop known as The Writing Week at the 2017 Denman Island Readers and Writers Festival.
Caroline is the author of four novels and two collections of short stories, as well as fifteen books for young readers.  She is also the editor and co-contributor of a recent non-fiction book of essays and photographs, "Vancouver Vanishes:  Narratives of Demolition and Revival".
She is also an experienced teacher and writing coach who has led workshops over the last twenty years for aspiring writers all over the country.  Just prior to the Denman Festival, she will be Associate Director in the nationally renowned Writing Studio at the Banff Centre for the Arts.
Caroline came to the Denman Festival in 2014 where she read from her novel, "Ellen in Pieces", which was later nominated for the Ethel Wilson Award for best fiction in BC.  Her warm and witty personality made a big impression on Festival attendees and organizers.
The Writing Week is designed for aspiring writers who are prepared to submit a piece of work from 10 to 20 pages, to be read and discussed with the workshop leader, and with the other workshop participants.  All genres are welcome: novel excerpts, short stories, narrative non-fiction and writing for children.
I took this program two years ago, and can attest to its value and inspiration.  I learned a lot about technique from the instructor, as well as from my workshop colleagues, and it gave me a real incentive to keep going with the novel I had started at that time.
Registration for The Writing Week does not open until May, but for those seriously interested in writing and who would like to get some superb coaching as well as collegial support for their writing, I would strongly recommend you keep The Writing Week and Caroline Adderson in mind.
Stewart Goodings
February 2017
July 2016:  CBC Early Edition interview today with Bruce Cockburn (begins around the 02:15 mark).  Appearing in person on Denman Island this weekend.  Listen

here.

We are sorry to announce the cancellation of Bev Sellars from our festival lineup this year.  We are also happy to welcome Jordan Abel,  a Nisga'a writer residing in Vancouver. He is currently completing his PhD at Simon Fraser University where he is focusing on digital humanities and Indigenous poetics.  

Legendary singer-songwriter Bruce Cockburn delivers his long-awaited memoir, RUMOURS OF GLORY– a chronicle of faith, fear, and activism, and a lively cultural, political, and musical tour through the past five decades.
MIRIAM TOEWS SPEAKS AT LENGTH IN A CBC RADIO INTERVIEW ABOUT HER NOVEL, "ALL MY PUNY SORROWS"
We are pleased to be able to welcome Miriam to Denman Island next weekend.  For insight into this compelling story based on her own real life experience, LISTEN HERE.
BEV SELLARS BRINGS TWO NEW BOOKS TO DENMAN FESTIVAL
Former Chief of the Xat'sull (Soda Creek) First Nation in Williams Lake, Bev Sellars won the 2014 George Ryga Award for Social Awareness for her book They Called Me Number One: Secrets and Survival at an Indian Residential School.
She will also be reading from her newest book, Price Paid: The Fight for First Nations Survival which is just released July 2016.
In these two important books…"she has spoken out on behalf of her community on racism and residential schools and on the environmental and social threats of mineral resource exploitation in her region."
Read more about her book here:  Price Paid – Bev Sellars
JOHN VAILLANT SPEAKS ABOUT HIS NEW NOVEL, THE JAGUAR'S CHILDREN, ON CBC RADIO
Listen to the
Q interview for insights and background to this incredible new book about a Mexican migrant attempting to cross the US border inside a sealed tanker truck.  The story develops through the text messages he attempts to send from his telephone.  Listen here.
ATTENTION AUDIO ARTISTS
by Alan Treen
This is a heads up to Denmanites and other festival goers that one of the writers featured at this year's Denman Island Readers & Writers Festival is Barbara Adler, a spoken word artist based in Vancouver who combines mixed media, story telling and music.
Barbara will be leading an afternoon workshop on Thursday July 14.  At the end of the day you will have created a
piece of audio art.  The maximum number of participants is ten. Bring paper, pen, creative inspiration, and a laptop and headphones or ear buds. Cost is $60. To register go to
d
e
n
ma
n
i
sl
a
n
d
w
ri
t
e
rsf
e
st
i
va
l
.
co
m
.
Check ou
t
t
e
n
t
h
o
u
sa
n
d
w
o
l
ve
s.
co
m
for more info about Barbara Adler, read the course description below, and sign up. A rare opportunity to experience a great creative and educational day.
SOUNDTRACK FOR AN IMAGINARY LANDSCAPE: CREATIVE AUDIO MEMOIR
Learn how to combine spoken word with found sounds and create an audio memoir inspired by landscape and the art of musique concrète. We will use simple recording tools and Max MSP to play with the music hidden all around us. Raid our samples, experiment with audio processes and record your own piece of text based sound art in our hands-on, beginners workshop. In the first part of this workshop, Barbara will guide participants writing a short piece of text inspired by the sounds and the textures of a landscape they have experienced. Participants will then work with our computer application to creatively score their texts. We will supply a microphone so that the participants can make recordings of their work and assist them with all the technical aspects. Time permitting we may trade texts and re-score each others work to see how sound changes our perceptions. Participants will leave with an MP3 recording of their creation and a worksheet combining how they can continue to experiment at home using free audio interfaces and readily available recording tools. Participants are asked to bring a laptop to this workshop.
Thursday July 14, 2-5 pm
Limit of 10 participants
$60
JB MACKINNON APPEARING AT 2016 DENMAN FESTIVAL
July 14-17 Come and hear about the fascinating work of journalist and author JB MacKinnon with his newest book on the concept of RE-WILDING -"To reverse our damaging course, we need to remember, reconnect, and rewild: to remember nature as it was, reconnect to it as something meaningful in our lives, and begin to remake a wilder world."
J.B. MacKinnon's new book reveals the natural world of the past and what it tells us about nature today. Stepping back in time, MacKinnon finds a living planet more abundant than anyone had imagined, and traces how we lost that ecological wealth out of greed, yes, but also through a 'great forgettin…
 Cecily Nicholson is the author of Triage (Talon, 2011) and From the Poplars
(Talon, 2014),
a
nd the winner of the 2015 Dorothy Livesay prize for poetry.
Follow this link for more information on the work of this poet and activist from Vancouver.
Rising Canadian author, Michael Christie, is coming to The Readers & Writers Festival in July 2016. Follow this link to learn more about this creative young writer.
This month on The Chat we're back with an interview with award-winning author Michael Christie, whose book If I Fall, If I Die created well-deserved buzz on …
CHARLES DEMERS!
Check out this CBC interview with Charles Demers, writer and comedian coming to the Denman Writers festival this July. Tickets and workshop registration available now at www.denmanislandwritersfestival.com .
Comedian Charlie Demers always looks on the bright side of dark situations. It's a philosophy that's served him well in dealing with the tragedies of everyday life. He…
Inspiration at the 2016 Denman Festival
For Festival attendees who write or want to write, there will be five opportunities at this year's Festival to get some intensive advice from published authors.
Steven Price, the acclaimed Victoria-based author, will again, for the third year in a row, lead The Writing Week (formerly known as the Writer in Residence program).  This is a five day – four hours a day – workshop held July 11-15 in the Arts Centre with a maximum of ten participants.  Price has written well-reviewed fiction and poetry, and his latest novel, "By Gaslight", with an international book deal, is due to be published this summer.
He's also been a creative writing instructor at UVIC for the last several years.  I was a participant in this program last year and found Price to be a superb mentor, editor, and thoughtful advisor for my work, and for that of other participants.  The ratings from participants in his program have been excellent and the additional benefit of being part of the program is that as well as Steven's advice, you have nine other eager and positive writers willing to constructively critique your work and listen to your feedback on their stories.
The fee for this five day workshop is $350, so it is a significant investment in one's writing, but for those seriously interested in improving their writing or wanting to get valuable feedback on work in progress, it is well worth the money.
Then there are the 3-hour workshops held during the festival July 14-16.  While less intensive than The Writing Week, these workshops also offer great advice and suggestions for attendees.  And this year the four workshops to be offered represent quite a diverse set of subjects from self-publishing to writing essays, to creating sound-based memoirs, to writing jokes.  Here are the details:
Denman's own Jo-Anne McLean will lead a workshop titled Prepping for Self-Publication on the basics of self-publishing.  An author with four published novels in the fantasy genre to her credit, Jo-Anne is now a publisher herself and will draw on years of self-publishing experience to help participants through the intricacies of this relatively recent means of getting one's work published.
From Vancouver, Charles Demers, radio personality, stand-up comedian and author of "The Horrors: An A to Z of Funny Thoughts about Awful Things", will present a workshop, We're Only Joking on writing for comedic purposes, with a particular focus on how to write jokes.  Participants will be able to share their work.  Laughter is inevitable.
J.B. (James) MacKinnon, journalist and author of several non-fiction books, the most recent of which is "The Once and Future World: Finding Wilderness in the Nature We've Made" will share his writing tips in a workshop Say Your Piece:  Essay Writing for Today's Reader, which is designed to help participants bring freshness, coherency and literary style to their work.
Finally, an innovation for Denman Festival workshops: the performance artist and poet Barbara Adler's workshop is called Soundtrack for an Imaginary Landscape: Creative Audio Memoirs.  The aim is to enable participants "to combine spoken word with found sounds to create an audio memoir inspired by the landscape and the music hidden all around us".  A laptop will be needed for this workshop.
These four workshops are $60 each, and registration is now open at the Festival website
submitted by Stewart Goodings
May 2016
Festival Call to All Denman Writers
Once again Denman writers are invited to present their new work at the Denman Island Readers and Writers Festival.  This year, we will be prioritizing writers who have not presented previously.
The Local Writers' sessions will be held on Saturday afternoon, July 16th, and Sunday morning, July 17th.
Registration deadline is June 30th and limited to the first twelve who apply.  Don't delay!
This is a great opportunity to share your work with an appreciative audience.
To get on the list, send an email to jmclean@xplornet.com or phone Jo-Anne McLean at 250-335-1305.
We will take a waiting list for writers who have read at the festival in previous years, and in case of cancellations.
Submitted by Jo-Anne McLean
April 29, 2016
Terry Glavin

has regretfully cancelled his participation in the 2016 Denman Festival.  We are sorry to lose him from our roster but still have an interesting lineup of acclaimed Canadian authors coming our way in July!
Wayne Grady and Emancipation Day
Nationally acclaimed author Wayne Grady will be on Denman Island February 28 in the Back Hall to read from his intriguing novel, "Emancipation Day" which was a best seller in 2013 and won the Amazon.ca First Novel Award.  He will also read excerpts from his yet to be published new novel and answer questions about both fiction and non-fiction writing.
Grady is this year's Haig-Brown Writer in Residence at the Campbell River Museum, and his visit to Denman is one of several appearances in the Comox Valley in the coming weeks.
Living in Kingston with his wife, the writer Merilyn Simonds, Grady is also the author of many non-fiction books, some of whose titles show the range of his interests:  "Bring Back the Dodo:  Lessons in Natural and Unnatural History"; "Tree:  A Life Story", written in partnership with David Suzuki; "The Quiet Limit of the World:  A Journey to the North Pole to Investigate Global Warming"; "Vultures:  Nature's Ghastly Gourmets"; and "The Nature of Coyotes".
He's also an accomplished translator of books by French-speaking Quebec and New Brunswick authors, and won the Governor-General's Award for Translation for Antonine Maillet's "On the Eighth Day".  His most recent memorable translation was of Louis Hamelin's "October 1970" about the October crisis.
Wayne describes "Emancipation Day" as 'a novel of denial and identity'.  It's a story of family secrets, racism and post-WWII society set in St. John's, Newfoundland and Windsor, Ontario during and shortly after the Second World War.  It features a protagonist who discovers as an adult that his heritage is African Canadian.  This is what Grady says about his novel: "The novel is inspired by the experiences of my parents:  15 years ago, I discovered that my father was black and had passed for white when he was 18, and never told anyone, including my mother and myself.  I began writing this as non-fiction, but the story gradually expanded beyond memoir into a novel."
The Readers and Writers Festival is pleased to bring this award-winning and engaging writer to Denman as a mid-winter treat for readers of both fiction and non-fiction.  He'll be introduced by Des Kennedy who will briefly trace the historic dots connecting the legacy of Roderick and Ann Haig-Brown, Harrowsmith Magazine (which Grady previously edited) and the 32 Denman islanders arrested for civil disobedience in Strathcona Provincial Park.
As with solo sessions at the July Readers and Writers Festival, there will be a $5 entrance fee.
Wayne Grady at 1 pm, Sunday, February 28, in the Back Hall.  Be there!
submitted by Stewart Goodings
January 2016