Are You A Writer?
Here's a quiz for Denman Festival attendees:  if you answer "Yes" to at least one of the questions, I have a proposal you may find impossible to resist ….
Have you ever wondered if your writing is good enough to be published?
Have you ever thought about putting together that family memoir?
Do you have a couple of short stories in a file drawer somewhere?
Has anyone ever told you, "Wow, you write really well!"?
Isn't it time to find out whether your writing deserves a bigger audience than just you?
These and similar questions have come to many of us over the years.  But either through modesty, inertia, lack of opportunity, other life pressures, etc., we've done nothing about it.
But here's your chance to find out if there is an author lurking in your subconscious or your heart.  How?  Well, sign up for The Writing Week at this year's Denman Readers and Writers Festival!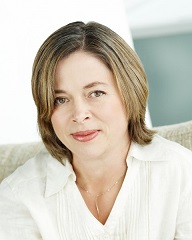 With only two weeks left to the June 15 deadline to add your name as one of the ten participants in Caroline Adderson's highly rated five day workshop which runs July 16 – 20, there is no time to waste to register and test out that hidden writing talent.  
The Writing Week is an interactive experience for aspiring writers, to engage with a renowned novelist and short story writer, Caroline Adderson, and to get feedback from fellow writers all in the 'same boat'.
At last year's workshop, Claire Callahan was one of the satisfied participants.  Here's what she says, "I found the Writing Week with Caroline Adderson to be invaluable.  She was knowledgeable, organized, and presented her material with humour.  Everyone in the workshop came away with sharpened skills and inspiration."  Other former participants observed:  "always inspiring to meet with a teacher and other writers", "I liked the structure – lecture, exercises, work-shopping and then optional homework", "very satisfied with the exercises, the pair work, appreciated the instructor sharing her process".  
If any of you are thinking about finally taking that writing workshop you've always promised yourself, this is the time to act!  Register on the Festival website:  denmanislandwritersfestival and if you have any questions about it, give me a call at 250 941-5799
Stewart Goodings
May 29, 2018